Love me, Love my Tumblr
Hello! Morgana here.
Some things about me:
I'm a fangirl. Check dem banners.
I'm starting to vlog? Check dat Youtube.
I like to laugh. Aspiring comedy writer/doer.
2 Improv/Sketch groups on IU's campus. Check dem links.
Do you like to talk about poop? i love to talk about poop.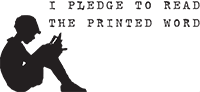 get out of me guitaa
im SOBBING
'cause I like to keep my issues drawn

it's always darkest before the dawn
My Roommate Took Her Samoyed to a Color Run

OH MY GOSH
"
Not everybody has to be happy all the time. That's not mental health. That's crap.
Meredith Grey
[4.15 -
Losing My Mind
] (via
lostgal49
)
parks and recreation + text posts