Love me, Love my Tumblr
Hello! Morgana here.
Some things about me:
I'm a fangirl. Check dem banners.
I'm starting to vlog? Check dat Youtube.
I like to laugh. Aspiring comedy writer/doer.
2 Improv/Sketch groups on IU's campus. Check dem links.
Do you like to talk about poop? i love to talk about poop.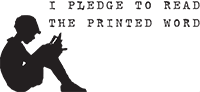 I DIED. 
i'm not even close to sorry
WHAT. WHAT. AND ALSO, WHAT?

IS IT HARD FOR ANYONE ELSE TO BREATHE?

OH MY GOSH GUYS WHAT

OH MY MAMES I'VE SHAT MYSELF!
Have you ever thrown a baby in to the vast expanse of the ocean?
◥

Anonymous
how did you know about the bermudas?
Lydia is perfect.
plays
WestTowerComedy: COMING SOON

Here's a production Vlog of the first day on set!
WE'RE MAKING THE COOLEST THING- WATCH US MAKE IT
plays
New Trailer: 'Orange Is the New Black' Season 2 - June 6
a shout out to my homies
FAVORITE POST EVER
Perhaps you should speak to me more softly then. Monsters are dangerous and, just now, kings are dying like flies.
finding out somebody you thought was cool is actually a giant asshole

most of the people I know now
Meryl Streep Receives IU Honorary Degree, 2014 (✗)

It seems to crazy that I was there, and saw this happen in the IU Auditorium. Definitely one of my favorite experiences so far in my life.
I WAS THERE. QUEEN. PERFECT ANGEL. GODDESS OF LIGHT. FAIRY
CAMP TAKOTA FRIENDS!