Love me, Love my Tumblr
Hello! Morgana here.
Some things about me:
I'm a fangirl. Check dem banners.
I'm starting to vlog? Check dat Youtube.
I like to laugh. Aspiring comedy writer/doer.
2 Improv/Sketch groups on IU's campus. Check dem links.
Do you like to talk about poop? i love to talk about poop.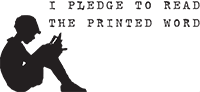 does it come with butter pillows

is anyone reading that description 
I care so much about internet celebrities and so little about my grades or future…
18,197 plays
Ever wonder how long Grace Helbig will wait pose for a photo? #chesterknows #eatingtatortots
654,905 plays
3 year old death grip!
Time fore a mid season #HeyUSA rewatch
Sat-tur-day night!
If you're not going to comic con clap your hands.
*clap* *clap*
If you live no where near it clap your hands.
*clap* *clap*
if your favorite cast is showing and you're dying 'cause you're not going.
then go ahead and cry and clap your hands.
*clap* *clap*
All of Leslie's compliments to Ann
Stark kids talking about Ned

(Requested by anonymous.)
to quote hamlet act III scene iii line 92, "no"
most common thought: damn haha im going to have to deal with that sooner or later
Château de la Mothe-Chandeniers, France (by maite_rico)