Love me, Love my Tumblr
Hello! Morgana here.
Some things about me:
I'm a fangirl. Check dem banners.
I'm starting to vlog? Check dat Youtube.
I like to laugh. Aspiring comedy writer/doer.
2 Improv/Sketch groups on IU's campus. Check dem links.
Do you like to talk about poop? i love to talk about poop.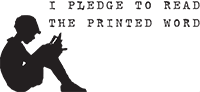 "(…) Wendy can be funny, almost charming in her pointed tactlessness, but if there is a line between crass and cruel, she's never noticed it." [

x

]
Tina FUCKING Fey
Flo's birthday in 2011, 2012 and 2013!
You see what he has turned me into? You kill him and I will help you destroy a thousand planets.
IT'S. A. FUCKING. TURTLE.
the real heros in this life
People who write #NoFIlterShows
People who post #NoFilterShows on YouTube
Firefighters, I guess
Hey!
This is a Masterpost with all the links for the Boston #NoFilterShow. If you want the previous shows masterpost, they are all available on my blog. As usual, I am trying to give as many credits as I can, if I were to make a mistake my ask box is open. It is also open for suggestion…