Love me, Love my Tumblr
Hello! Morgana here.
Some things about me:
I'm a fangirl. Check dem banners.
I'm starting to vlog? Check dat Youtube.
I like to laugh. Aspiring comedy writer/doer.
2 Improv/Sketch groups on IU's campus. Check dem links.
Do you like to talk about poop? i love to talk about poop.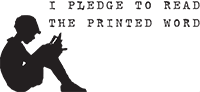 "My husband and I think the little girl in Mary Poppins looks like you…"

-Tina Fey
ok, but Monday Challenge is ACCEPTED
stay tuned because I'm doing it. 
no but sometimes, neville would sneak down the herbology green rooms and he'd just start planting seeds and gardening because he felt lonely a lot without his parents and herbology always made him feel better.

and he'd make a point to do it the wizarding way because that's the…
"He liked my status"
"I think we're in love"
"hey remember that time when you-"
*browses own blog* amazing
people who exercise in order to get rid of period cramps are the ones surviving the apocalypse. 
i feel like tumblr is misrepresenting itself here
its happening. omg. its happening. 
Meryl Streep on working with Chris and Liam Hemsworth
I would watch about a hundred seasons of a romcom where two lady serial killers wind up sharing an apartment and trying to hide their crimes from each other

YES GOOD PLS
aelx:

daily reminder to click a button so you can give free food to a shelter!!

if every one of my followers did this, we could give more than 85 meals to less-fortunate animals. for free.

AH HHA ITS BACK YES PLEASE IT TAKES A SECOND OF YOUR TIME AND A LIFE OF AN ANIMAL
Seriously though, ever tried this before? It actually works.

Talk about art assholesss,  you just witnessed it 

Aww fuck you asshole.. that comment was perfect.. is there any Hannah comment about assholes. Someone type it in.

what you're looking for isn't in the behind

msjamielee

yes!! I love your face
tonight i drank a ton of coffee and ate Taco Bell for the first time in years. Whatever comes out of my butt tomorrow will either cure cancer or start World War III. 
Amy: Congratulations.

Tina: It's a constant fight for attention. Constant fight.